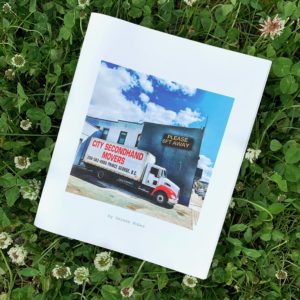 April is designated as National Poetry Month. I assume that designation is for the United States, but I figure that it might as well be for everywhere else as well. Poetry does not reside in one country. Arguably poetry does not reside in one month either, so…
Part of National Poetry Month is National Poetry Writing Month, or #NaPoWriMo. Poets are encouraged to write a poem each day of April. I have taken part in this during a number of recent Aprils, and you can see the (variable) results here. I write poems at other times too, but life gets in the way and, if nothing else, April forces me to pay attention to the world around me a bit more than normal.
This year, as everyone in the world knows, North America pretty much shut down in the middle of March due to COVID-19. One Friday in mid-March I was delivering an invertebrate zoology lab on insects (absolutely my wheelhouse) to about 50 undergraduates, and by the following Monday I was trying to figure out how to deliver the rest of the semester remotely. It was jarring for me as an instructor, and likely doubly so for my long-suffering students who then graciously put up with my attempts at online lecturing.
(Aside: Thank you all of my undergraduate and graduate students. I can't ever fully express how much I appreciate you. I feel like crying as I type this.)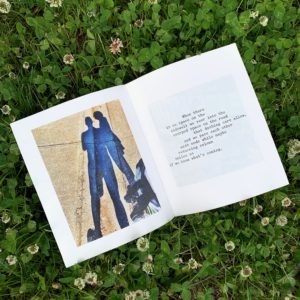 During some less fraught #NaPoWriMo Aprils, I have written whatever strikes my fancy on any given day. However this April was wall-to-wall COVID-19. April Fool's Day was anything but fun foolery this year. Most– all! – of us were more concerned with not getting infected, and not getting our friends and family infected. We were indoors all day other than an afternoon walk. Those of us lucky enough to still have paying jobs were trying to navigate a new normal (I hate that overused term). Everyone was navigating a new normal (I still hate that overused term, but I'll use it anyway). Going out for groceries took a level of planning that one might normally associate with  prepping for a military patrol in a hostile sector. We spent our mornings and afternoons listening to politicians and their associates – some more reputable (and ultimately more successful and curbing the effects of this pandemic) than others. No one knew what was next. To be honest, we still don't.
So April 2020 presented a perfect foil for my #NaPoWriMo musings. During that month I put together a poem for each day, plus some photographs, that documented what was coming at me and my family. I don't expect that my experiences were solitary. I've experienced quite a bit of craziness up to now in my middle-aged life, but nothing compares with this. Nothing has ever been as comprehensively global. Nothing has left me feeling that I could have similar discussions with someone in my local grocery store (socially distanced, of course) or a market in, say, Tanzania. Nothing has left me completely not knowing what's next.
COVID-19 has added a level of stochasticity to our lives that juxtaposes with grinding monotony. That means that we often can't tell one day from another even though each day feels completely whacked. In an attempt to emulate that uncertainty in verse, I used an app called Word Swag that takes short passages and randomizes the line structure. Most people use Word Swag to produce funky invitations and posters and the like. I used it to input my short COVID-19 poems and let it delineate line breaks for me. That resulted in internal rhyming, unexpected rhythms, and a sense of unpredictability imposed upon my short verses.
I have taken those #NaPoWriMo poems, along with a few of the photographs that I took during that early period of the pandemic, and have turned them into a chapbook.
I will mail you the chapbook for free, but in return I simply ask that you either:
1) donate any amount to a conservation-based charity of your choice, or
2) spend some time in natural area near to where you live – and that could, of course, range from some distant backcountry to an urban greenbelt a few hundred meters from your front door to your own pesticide-free lawn and garden. I'm not picky!
If you donate, please simply send me a PDF copy or screenshot of your donation receipt. If you spend time appreciating your local environment, just send me a photograph of your time spent.
You can DM me your photo or receipt or whatever at @docdez on Twitter or at huber@unbc.ca. Please send your name and snail 🐌 mail address as well so that I can send a copy.  
I will print a first edition of 25 chapbooks. If there's more interest than that, I'll print up editions in batches 25 or so after that. I will mail this to you wherever in the world you happen to be.
This pandemic, like virtually every human pandemic prior to this, was brought on due to conservation and food supply malpractice. Right now our valiant health care professionals are treating the acute symptoms that are devastating individuals and families. But we, as a global society, need to confront the direct causes so that this doesn't happen again. Specifically, we need to stand against the pervasive materialist consumerism that has us encroaching upon nature, consuming beyond the planet's capacity, and exploiting and degrading ecosystem services. Combine that with climate change, and the existential crisis that we now confront is beyond that ever faced by humanity. Our current generations – young, and old, and in-between – need to deal with this, or there will be no future generations to appreciate the beauty of our pale blue dot. Don't let anyone fool you, this work will not be easy or short term. The current pandemic pales in comparison to dealing with the root causes.
At this moment, people are dying because of your and my and our ancestors' selfish choices. This needs to end. It needs to end today. It should have ended yesterday, but today is better than tomorrow.
Your donations to conservation-based charities, and your time spent in nature make a true difference. Personal actions like these are the only way to treat the cause of the current pandemic, and others like it that are sure to follow in its morbid wake if nothing changes.
Writing these poems and letting an algorithm decide on the form was both a form of mourning and a catharsis for me. I hope that these poems and photographs can be of some use to you too.